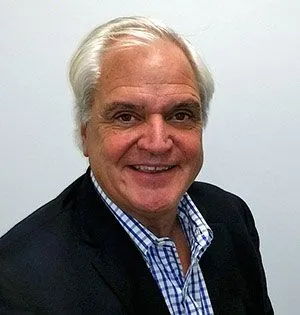 I joined Dr. Douglas MacLean in the practice in January 2015, after having my own family dental practice in Middletown for 34 years. Joining Dr. MacLean has allowed me to fully devote my time to dentistry and continuing education. I'm pleased to now offer expanded dental healthcare services to my existing and new patients.
I appreciate this practice's focus on patient-centered care. By acknowledging each patient's unique needs and tailoring care to their requirements, we're able to deliver treatments that provide the best experience and smile results. I enjoy offering general family dental care, as well as implant and cosmetic dentistry. Dr. Thomas Ionna
Education and Continuing Education
Dr. Thomas Ionna attended Xavier University, where he received a Bachelor of Science in Natural Sciences in 1977. He then enrolled at The Ohio State University of Dentistry where he was awarded his Doctorate of Dental Surgery (DDS).
For Dr. Ionna, continuing education is vital to offering his patients the most advanced technology and treatments for maintaining strong dental health. By remaining current on the latest techniques, Dr. Ionna ensures his patients' comfort during procedures and incredible finished smiles.
Professional Affiliations
Dr. Ionna maintains active memberships in the:
Keely Dental Society of Butler County
Personal Life
Born in Cincinnati, Dr. Ionna raised his family in Middletown, where he served on the Board of Education and the Athletic Board for John XXIII Elementary School. He also coached basketball. Now Dr. Ionna lives in Cincinnati with his wife, Angela. They enjoy downtown living, Xavier University basketball, and the arts.
The couple has five adult children, as well as three grandchildren. When not working, Dr. Ionna and his wife like golfing, cooking, and traveling. They're also active members of St. Xavier Church in Cincinnati.
Dr. Ionna believes in giving back to the community. He's a supporter of St. Jude's Hospital, Wounded Warriors, and various Cincinnati cultural organizations.